Physicians
Doctor Information and Bio's
Shirley Huffman, PA-C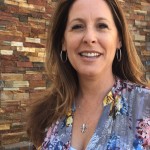 Shirley is a Nationally Certified Physician Assistant, raised in rural Northern California. She completed a Bachelor of Science in Biology at California State University, Chico. She matriculated to Touro University, Vallejo, California, where she completed dual Master Degrees in Public Health and Physician Assistant Studies. Her internships included family medicine, internal medicine, pediatrics, geriatrics and cardiology. Her studies in public health focused on addiction, highlighting opioid and narcotic abuse with a special focus on methamphetamine abuse. Shirley is also a board member for the Shalom Free Clinic in Chico, where she continues to volunteer her time. Shirley has 2 children and several four legged family members. Including, a potbelly pig named Annabelle and a mini mule named Delilah. She enjoys riding motorcycles, loves cooking, baking, crafting and spending time with her family and friend.
Seema Aggarwal Afsari, D.O.
Seema Aggarwal Afsari completed her undergraduate education at the University of California, Santa Barbara and her medical school education at Touro University in Mare Island, CA. She moved to Chico with her husband, an internist practicing at Enloe Hospital, and her son from Michigan where she completed her osteopathic family medicine training. She is board certified in osteopathic manipulative medicine and has a special interest in integrative and holistic medicine. She is currently pursuing additional training in the fields of acupuncture, herbal medicine, ayurvedic medicine, and plant based nutrition in order to provide comprehensive therapeutic modalities for her patient population. She enjoys spending time with friends and family, hiking, yoga, cooking, and working towards a more balanced life.
Phone: 530-899-0134
Roy L. Bishop, M.D.
CEO Argyll Medical Group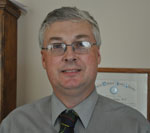 Roy Bishop is 49 and has been a Family Physician for 21 years. He is a graduate of Oxford University, England, and Glasgow University, Scotland. He completed his residency serving with the British Army (Scottish Highlanders) and Forth Valley, Scotland. Dr Bishop came to Chico in 1997 and previously worked at George Washington University in Washington, D.C., and for Sutter Health. He is married to Wendy, a Californian, and they have a 16 year old daughter, Meredith. Dr Bishop has a special interest in diabetes, travel medicine, medical information technology, was the founder of Argyll Medical Group and is the current CEO.
Louise Krone, M.D.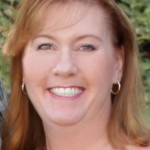 Louise Krone graduated from the Medical College of Wisconsin in Milwaukee, Wisconsin. She did her Internal Medicine residency at the Medical College of Wisconsin, as well. She then practiced in Milwaukee for three years as an Assistant Clinical Professor at the Medical College of Wisconsin before moving to Chico. She moved here from Milwaukee with her husband, Dr. Christopher Massa, a cardiologist. Dr. Krone is a board certified Internal Medicine doctor with interest in preventative medicine and women's health. She has three young children and enjoys being active in their schools. Dr Krone practices part time and shares her practice with Dr. Kong-Sibal.
Brandan Stark, D.O.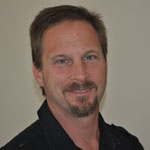 Board Certified Family Medicine
Addiction Medicine
Medical Review Officer
Stark was raised in the "Gold Country" in Sutter Creek, California. He completed his undergraduate degree at California State University, Chico, then matriculated to Midwestern University in Chicago. He completed a Family Medicine Residency at the University of California, Davis Medical Center. Upon completion of his training he served in the National Health Service Corps for 4 years working for the Open Door Health Clinics in Humboldt county. His medical interests include addiction treatment and recovery. He and his wife Yvette have 2 children, Theo and Harper. He enjoys hiking, traveling, and listening to "the blues".
Brent Hopson, PA-C, MMSc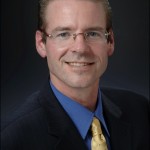 Brent Hopson is a Physician Assistant who has extensive training in all aspects of care of the skin, hair and nails. Mr. Hopson began his training in medicine while in the U.S. Navy as a Hospital Corpsman. He graduated from Fresno State with his B.S. in Health Sciences and from Midwestern University with his Masters in Medical Sciences, PA studies and research. He has worked for many years at several prestigious dermatology and cosmetic medical practices in southern Arizona, the California Bay Area, and most recently in the northern California region.
He specializes in conditions of the skin, hair and nails, including skin cancer, acne, psoriasis, and rosacea. He also has extensive practice and training in cosmetic medicine to include scar revision, Botox, filling agents and skin beautification. Mr. Hopson has lectured nationally and continues to pursue research as well as extensive publication. He and his wife Kate and his two children Morgen and Cahden have lived in Chico for many years and enjoy the outdoors lifestyle and university community environment.
Stuart Mishelof, PA-C
Stuart Mishelof received his undergraduate degree at The University of Connecticut and completed his medical training at University Of Medicine and Dentistry of New Jersey. He is Board Certified in Family Practice Medicine and has been practicing in Scottsdale, Arizona for the past 12 years. His practice included all aspects of adult and adolescent medicine with special interests in Diabetic Management, Men's Health, Sports Medicine and Preventative Healthcare.
Stuart his wife Lisa and two daughters are very excited to relocate to Chico and be closer to their family. Family is very important and moving to Chico will allow for a better quality of life and enjoyment of the outdoors year round.
Mr. Mishelof is a dedicated and hardworking individual that takes great pride in his commitment to his patients. He is looking forward to establishing his new practice with the people of Chico and surrounding areas for many years to come.