Physicians
Doctor Information and Bio's
Roy L. Bishop, M.D.
CEO Argyll Medical Group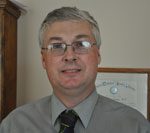 Roy Bishop has been a Family Physician for 21 years. He is a graduate of Oxford University, England, and Glasgow University, Scotland. He completed his residency serving with the British Army (Scottish Highlanders) and Forth Valley, Scotland. Dr Bishop came to Chico in 1997 and previously worked at George Washington University in Washington, D.C., and for Sutter Health. He is married to Wendy, a Californian, and they have a daughter, Meredith. Dr Bishop has a special interest in diabetes, travel medicine, medical information technology, was the founder of Argyll Medical Group and is the current CEO.
Louise Krone, M.D.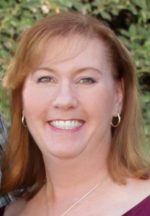 Louise Krone graduated from the Medical College of Wisconsin in Milwaukee, Wisconsin. She did her Internal Medicine residency at the Medical College of Wisconsin, as well. She then practiced in Milwaukee for three years as an Assistant Clinical Professor at the Medical College of Wisconsin before moving to Chico. She moved here from Milwaukee with her husband, Dr. Christopher Massa, a cardiologist. Dr. Krone is a board certified Internal Medicine doctor with interest in preventative medicine and women's health. Dr Krone practices part time.
Onur Turek, M.D.
Onur Turek is a graduate of Istanbul School of Medicine. He completed his internal medicine residency at Long Island College Hospital in Brooklyn. Dr Turek has a special interest in heart disease, diabetes, and geriatrics. He is married and has one daughter. He enjoys spending time with his family, traveling and photography.
Dr. Turek is currently accepting a limited number of new patients.
Stuart Mishelof, PA-C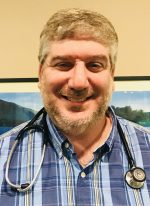 Stuart Mishelof received his undergraduate degree at The University of Connecticut and completed his medical training at University of Medicine and Dentistry of New Jersey. He is Board Certified in Family Practice Medicine and has been practicing for over 20 years. His practice focuses on a vast array of family practice medicine ranging from Diabetic Management, Sports Medicine and Preventative Healthcare. Stuart, his wife Lisa and their two children relocated to Chico in 2008 form Phoenix, Arizona to be in close proximity to their immediate family. The Mishelof family values family very much and have a soft spot in their heart for helping others. Since then, Stuart has received two first place and two second place Best of Chico awards in which he is very humbled by. Mr. Mishelof is an extremely dedicated and hardworking individual that that takes immense pride in his commitment to each and every one of his patients. Over the years Stuart has worked diligently to expand and improve his practice at Argyll Medical. He is extremely happy to share his love of medicine with the people of Chico (and the surrounding areas) for many years to come.
Laura Taylor, MSPAS, PA-C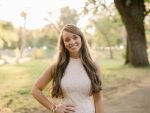 Argyll Medical Skin Care
Mrs. Taylor is a Nationally Certified Physician Assistant, raised outside St. Louis Missouri. She completed a Bachelor of Science degree at Missouri State University with a double major in Dietetics and Biomedical Science. Laura continued her academic pursuits while working in urgent care, graduating cum laude, from Missouri State University with a Master degree in Physician Assistant Studies.  She then commissioned as a Captain in the United States Air Force and continued her work and training at Pearl Harbor-Hickam AFB, Hawaii.  Experienced in Family Medicine and Skin Care. Laura transferred to David Grant Medical Group at Travis Air Force Base and continued to hone her skills in Skin Care. She relocated to Chico following the end of her service commitment and is now residing in Chico with her husband Darrin and their 3 little boys.
Mrs. Taylor is certified to treat a variety of skin diseases and conditions as well as cosmetic treatments and injectables.
New patients for Laura Taylor, MSPAS, PA-C should only fill out the Medical History Form and New Patient Demographics From or Contact the Argyll Skincare office at (530) 899-9393.
Darcie Garman, PA-C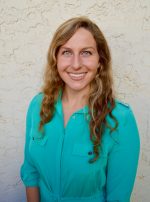 Darcie is a Chico area native who has always had the goal of returning to the city of trees to care for those in the community she was raised in. She completed her undergraduate education at San Jose State University where she majored in Kinesiology and swam competitively on the team during her time there. After undergrad, she spent time working in Physical Therapy as a trainer in the Bay Area. Her journey to becoming a PA brought her to Oregon where she completed her Masters of Physician Assistant Studies at Pacific University. She was a Rural Health Care Track Scholar which provided her the opportunity to learn about health care specifically in rural areas. She has a lifelong passion for swimming and enjoys spending time hiking, biking, cooking, and exploring new places with her husband and dogs.