Physicians
Doctor Information and Bio's
Roy L. Bishop, M.D.
CEO Argyll Medical Group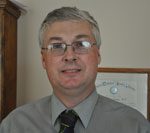 Roy Bishop has been a Family Physician for 21 years. He is a graduate of Oxford University, England, and Glasgow University, Scotland. He completed his residency serving with the British Army (Scottish Highlanders) and Forth Valley, Scotland. Dr Bishop came to Chico in 1997 and previously worked at George Washington University in Washington, D.C., and for Sutter Health. He is married to Wendy, a Californian, and they have a daughter, Meredith. Dr Bishop has a special interest in diabetes, travel medicine, medical information technology, was the founder of Argyll Medical Group and is the current CEO.
Louise Krone, M.D.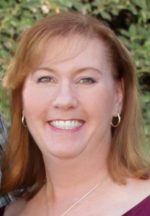 Louise Krone graduated from the Medical College of Wisconsin in Milwaukee, Wisconsin. She did her Internal Medicine residency at the Medical College of Wisconsin, as well. She then practiced in Milwaukee for three years as an Assistant Clinical Professor at the Medical College of Wisconsin before moving to Chico. She moved here from Milwaukee with her husband, Dr. Christopher Massa, a cardiologist. Dr. Krone is a board certified Internal Medicine doctor with interest in preventative medicine and women's health. Dr Krone practices part time.
Stuart Mishelof, PA-C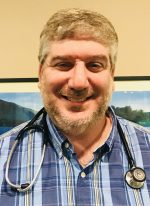 Stuart Mishelof received his undergraduate degree at The University of Connecticut and completed his medical training at University of Medicine and Dentistry of New Jersey. He is Board Certified in Family Practice Medicine and has been practicing for over 20 years. His practice focuses on a vast array of family practice medicine ranging from Diabetic Management, Sports Medicine and Preventative Healthcare. Stuart, his wife Lisa and their two children relocated to Chico in 2008 form Phoenix, Arizona to be in close proximity to their immediate family. The Mishelof family values family very much and have a soft spot in their heart for helping others. Since then, Stuart has received two first place and two second place Best of Chico awards in which he is very humbled by. Mr. Mishelof is an extremely dedicated and hardworking individual that that takes immense pride in his commitment to each and every one of his patients. Over the years Stuart has worked diligently to expand and improve his practice at Argyll Medical. He is extremely happy to share his love of medicine with the people of Chico (and the surrounding areas) for many years to come.
Shirley Huffman, PA-C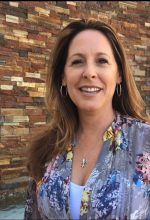 Shirley is a Nationally Certified Physician Assistant, raised in rural Northern California. She completed a Bachelor of Science in Biology at California State University, Chico. She matriculated to Touro University, Vallejo, California, where she completed dual Master Degrees in Public Health and Physician Assistant Studies. Her internships included family medicine, internal medicine, pediatrics, geriatrics and cardiology. Her studies in public health focused on addiction, highlighting opioid and narcotic abuse with a special focus on methamphetamine abuse. Shirley is also a board member for the Shalom Free Clinic in Chico, where she continues to volunteer her time. Shirley has 2 children and several four legged family members. Including, a potbelly pig named Annabelle and a mini mule named Delilah. She enjoys riding motorcycles, loves cooking, baking, crafting and spending time with her family and friend.
Seema Aggarwal Afsari, D.O.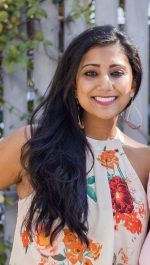 Seema Aggarwal Afsari completed her undergraduate education at the University of California, Santa Barbara and her medical school education at Touro University in Mare Island, CA. She moved to Chico with her husband, an internist practicing at Enloe Hospital, and her son from Michigan where she completed her osteopathic family medicine training. She is board certified in osteopathic manipulative medicine and has a special interest in integrative and holistic medicine. She is currently pursuing additional training in the fields of acupuncture, herbal medicine, ayurvedic medicine, and plant based nutrition in order to provide comprehensive therapeutic modalities for her patient population. She enjoys spending time with friends and family, hiking, yoga, cooking, and working towards a more balanced life.
Phone: 530-899-0134
Laura Taylor, MSPAS, PA-C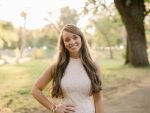 Argyll Medical Skin Care
Mrs. Taylor is a Nationally Certified Physician Assistant, raised outside St. Louis Missouri. She completed a Bachelor of Science degree at Missouri State University with a double major in Dietetics and Biomedical Science. Laura continued her academic pursuits while working in urgent care, graduating cum laude, from Missouri State University with a Master degree in Physician Assistant Studies.  She then commissioned as a Captain in the United States Air Force and continued her work and training at Pearl Harbor-Hickam AFB, Hawaii.  Experienced in Family Medicine and Skin Care. Laura transferred to David Grant Medical Group at Travis Air Force Base and continued to hone her skills in Skin Care. She relocated to Chico following the end of her service commitment and is now residing in Chico with her husband Darrin and their 3 little boys.
Mrs. Taylor is certified to treat a variety of skin diseases and conditions as well as cosmetic treatments and injectables.
Stephanie Consiglio, NP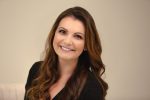 Argyll Medical Skin Care
Mrs. Consiglio moved to Chico in 2010 from her hometown of Pacific Grove, CA to graduate with distinction from CSU's Bachelor of Science Nursing program. Once she graduated with her BSN, while working for Enloe Medical Center, Mrs. Consiglio pursued certification as a Family Nurse Practitioner. She completed her Masters of Science in Nursing at Sonoma State University and is Nationally Board Certified. In her free time Mrs. Consiglio enjoys spending time with her husband, family, friends and her sweet dog Lacey. Some of her family's favorite activities are boating on the lake, playing cribbage while camping, and taking time to travel. Mrs. Consiglio has been passionate and interested in Skincare for many years while working in healthcare. She is certified to treat a variety of skin diseases and conditions as well as cosmetic treatments and injectables.
Mintra Saefong, PA-C
Mintra immigrated to America in the early 1990s and lived in the Bay Area for most of her life. After high school, she joined the Navy as a Corpsman – where she learned to love medicine. After discharge, she attended San Francisco State University and obtained a Bachelor of Science in Biology. She moved to Southern California for her Master's in Medical Science in Physician Assistant Studies at Marshall B. Ketchum University. In her spare time, she enjoys singing, a good hike, fishing and will take any opportunity to converse in Mien.
Darcie Garman, PA-C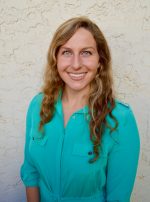 Darcie is a Chico area native who has always had the goal of returning to the city of trees to care for those in the community she was raised in. She completed her undergraduate education at San Jose State University where she majored in Kinesiology and swam competitively on the team during her time there. After undergrad, she spent time working in Physical Therapy as a trainer in the Bay Area. Her journey to becoming a PA brought her to Oregon where she completed her Masters of Physician Assistant Studies at Pacific University. She was a Rural Health Care Track Scholar which provided her the opportunity to learn about health care specifically in rural areas. She has a lifelong passion for swimming and enjoys spending time hiking, biking, cooking, and exploring new places with her husband and dogs.
Nancy Bucey, FNP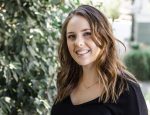 Nancy grew up in the small town of Needles, CA. She moved to Chico to attend California State University Chico where she graduated with her Bachelors Degree of Science in Nursing in 2012. For the past seven years she has worked at the local hospital, Enloe Medical Center, where she discovered a love for cardiovascular health and wellness. Yearning to further her education, Nancy attended Sonoma State University where she obtained her Masters Degree of Science in Nursing and became a Family Nurse Practitioner in 2020. Nancy developed a love for primary care while attending school and enjoys the bonds that she has developed with her patients. Nancy and her husband Kyle, a nurse at Enloe Medical Center, live in Chico with their son and two dogs. In her spare time Nancy enjoys gardening, cooking, camping, walking in Lower Bidwell Park and sneaking out of town for an adventure.